SOUTH BOSTON, VA – Lee Pulliam and Philip Morris both made a statement when they picked up victories in twin Late Model Stock Car features at South Boston Speedway.
As expected, South Boston's "big three" were out front early in the first 100 lap race.  Pulliam took the lead from Peyton Sellers on lap 46 and never looked back as he picked up the win over Sellers, who won the South Boston track championship last year, and Morris, who picked up his fifth national championship last year.
"I'm excited to be in victory lane," Pulliam told Race22.com.  "It's the first new car I've had in nine years.  It feels good to be back in victory lane.  That's where we need to be.  I feel like we've got a good piece that's going to be capable of winning a bunch of races the next year."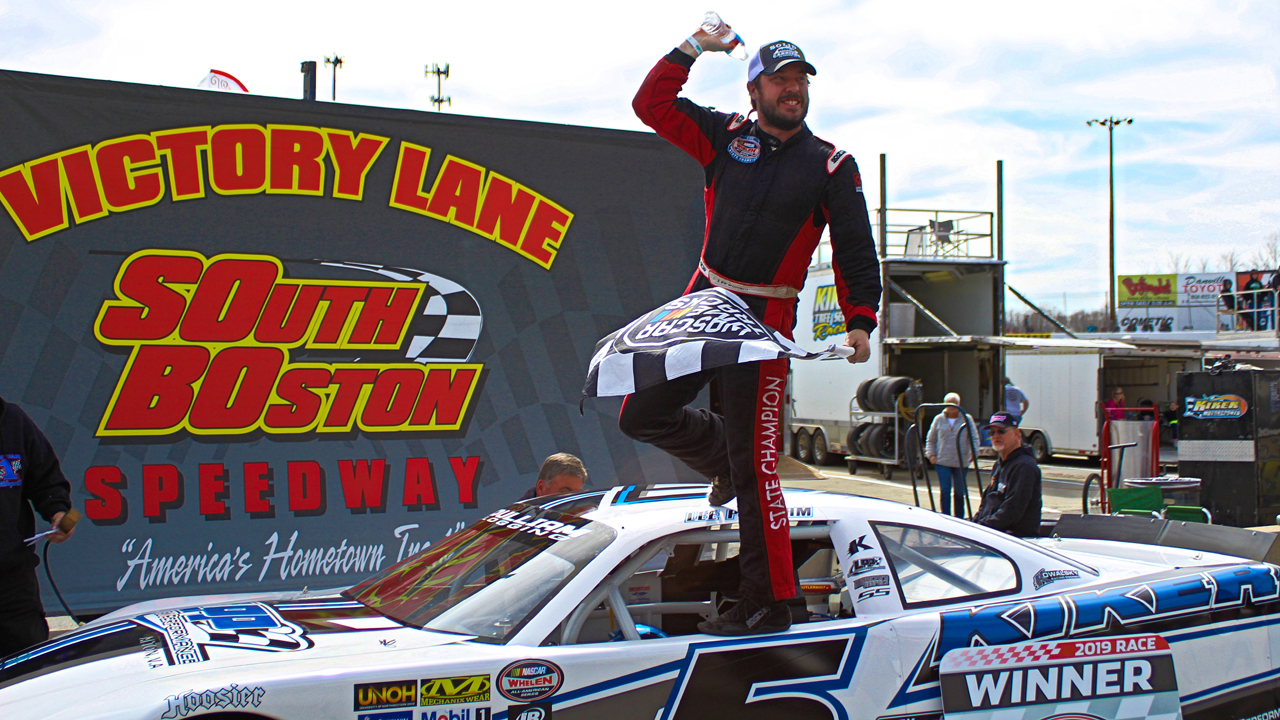 However, Saturday was a tale of two races for Pulliam.  It was the best of times in the first race, it was the worst of times in the second race.  While battling for second with Sellers and Thomas Scott on the 38th lap of the feature, Pulliam ended up hitting the outside wall when trying to pass Scott, taking him out of the race.
"The car was really good there," Pulliam explained.  "We had such a good piece right there.  It's just disappointing for all the guys.  I just made a mistake there.  Went to the top.  They were holding me up pretty bad racing side-by-side so I tried to go to the top and I got in the marbles and it took off on me.  Pretty disheartening there."
After finishing third in the first race, Morris would answer Pulliam's victory in the second.  He started seventh and, in just 13 laps, rocketed past Thomas Scott to take the lead and the win – his 75th career South Boston victory.
Following the race, he talked about how hard he has been working to stay in shape – responding to a statement of admiration made by ValleyStar Credit Union 300 winner C.E. Falk, III on Race22 Radio recently.
"Brand new car today that's now got maybe 260 laps on it.  This is going to be a great racecar.  Not a lot of people know, C.E. [Falk] was talking about Langley last year [on Race22 Radio].  I go to the gym every day and run over six miles on the elliptical and work out.  It's the only way I can race Peyton close and not lose my stamina.  It's the only way I can race Lee."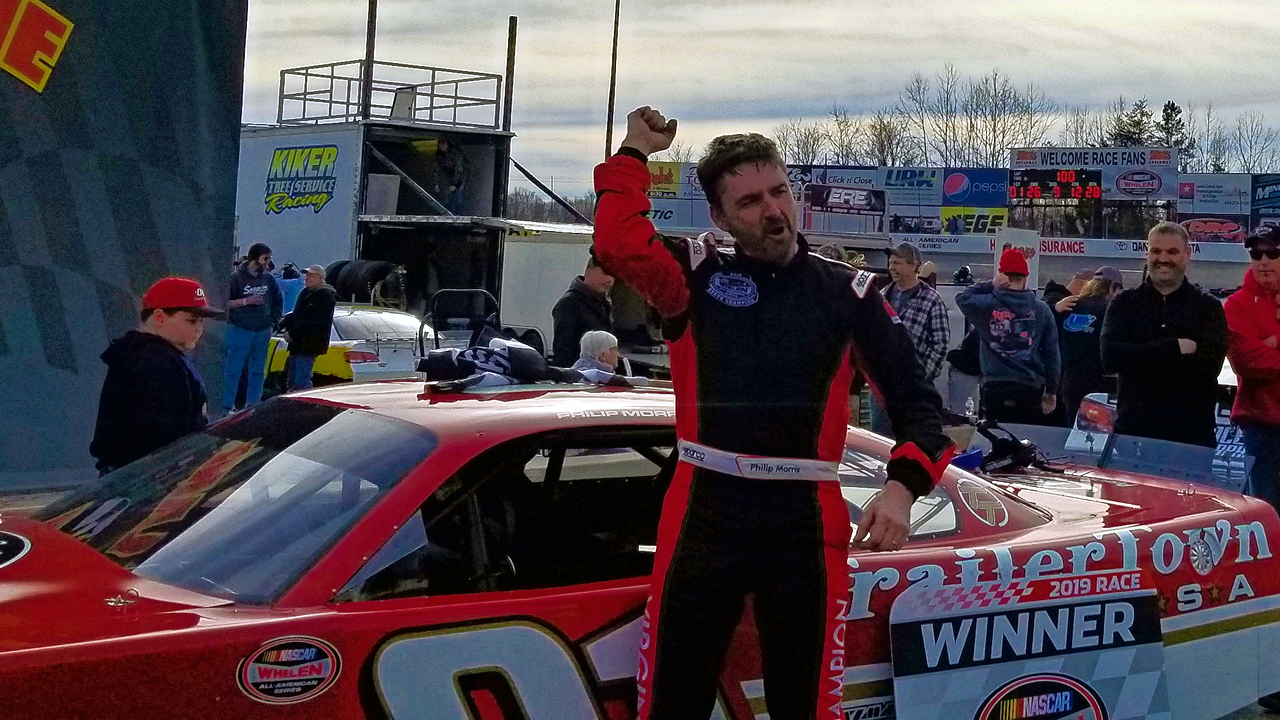 During last year's Hampton Heat 200, and again on Saturday, that exercise paid off.
"When I'm on those machines, I'm doing it 100 percent because I know, someday it's going to pay off," Morris continued.  "That hot day, we won that race, it was amazing, and I wanted to run 200 more because the car was so good.  Those guys think I was crazy but it was just really good."
Sellers set a new track record in qualifying with a 14.676 second lap but ultimately settled for a runner-up finish in both of Saturday's features.
"We always want wins but to come away first race of the year, new track record and two second finishes, car's in one piece and we can make it better," Sellers said.  "We missed it a little bit.  We knew we missed it a little bit.  I think we have a good direction to go."
Mike Looney and Austin Thaxton rounded out the top-five in the first race. Thomas Scott finished third in the second race while Austin Thaxton and Jason Barnes finished fourth and fifth.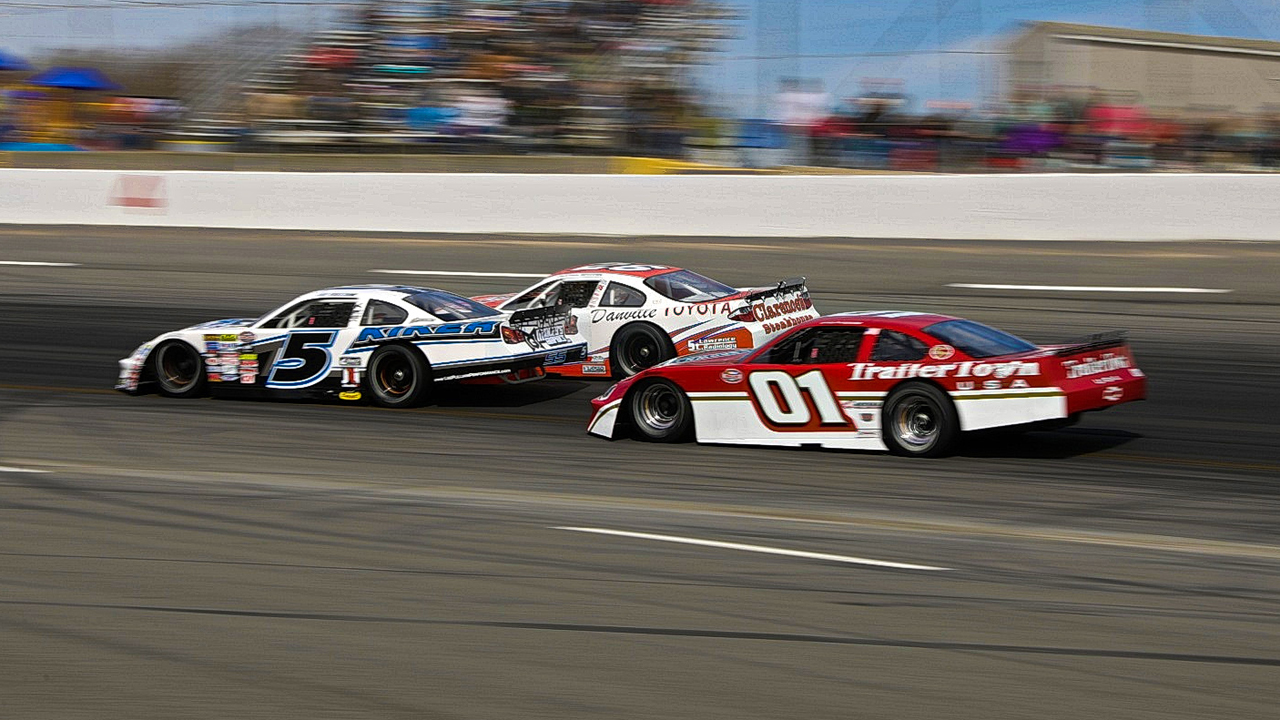 Results
Race #1 Results
Lee Pulliam
Peyton Sellers
Philip Morris
Mike Looney
Austin Thaxton
Jeff Oakley
Thomas Scott
Mark Wertz
Mike Jones
Justin Carroll
Jason Barnes
Raymond Pittman
Eric Winslow
Trey Crews
Terry Carroll
Dusty Ellington
Chris Denny
Race #2 Results
Philip Morris
Peyton Sellers
Thomas Scott
Austin Thaxton
Jason Barnes
Trey Crews
Jeff Oakley
Justin Carroll
Raymond Pittman
Mike Jones
Dusty Ellington
Eric Winslow
Lee Pulliam
Mark Wertz
Chris Denny
Mike Looney
Terry Carroll