Philip Morris will begin his pursuit of a record-tying fifth NASCAR Whelen All-American Series national championship this weekend when he competes in the Icebreaker at Myrtle Beach Speedway.
According to Morris, 52, from Ruckersville, Virginia, this weekend's race will be his first start in a race of any kind at Myrtle Beach since competing in a NASCAR XFINITY Series race at the half-mile track in 2000.  While he may be at a disadvantage having not run there in many years, he's confident in his team and his car.
"I had only been there once or twice when we went and it seemed like it was a track that was kind of what I liked," Morris said of his last Myrtle Beach race.  "I'm looking forward to going back with the equipment we have now.  With the Forrest Reynolds chassis, I think we'll be really good."
Anytime Morris heads to the track, he does so with the expectation of winning.  That expectation is no different for Saturday's Icebreaker, especially after his teammate, Ryan Repko, showed speed in a race at Myrtle Beach Speedway last fall prior to being taken out in an accident.
"I feel like we have a good shot at it," Morris told Race22.com.  "Forrest's chassis have done well when he went down there.  He and I went down with Ryan [Repko] last year and they seemed to have a good setup right off the trailer.  They had fast times so I feel like we should have a good base setup to start from.  We'll be swinging for the fence there.  They have a lot of good competition so it will be hard but everything we've done has been hard."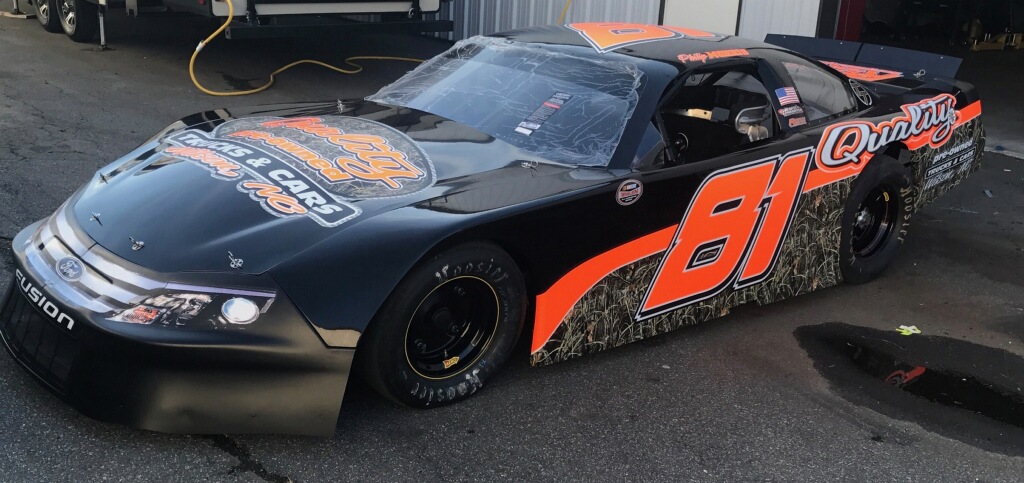 Running the Icebreaker gives Morris an earlier-than-usual start to his season but also allows him to get a handle on Myrtle Beach Speedway – a track he may visit frequently during the 2018 season.
"I'm ready to get back in the swing of things," Morris remarked.  "I want to see what the track surface is like and how the tires work on that track so I'm really looking forward to the different elements of tire management and trying to make speed without doing damage to the tires.  I've got a lot of good coaches with me so I hope we'll do well.
"We'd like to run some races there this year," Morris continued.  "Myrtle Beach has proven to be the place to race and have car counts and competition."
Morris' main focus this season appears to be running for the NASCAR Whelen All-American national championship, something he did not set his sights on last year despite scoring 20 wins during the regular season.  If he is able to duplicate his success from last season, Morris could be poised to score a fifth championship, tying Larry Philips as a five-time national champion.
"Last year, we didn't have a vision for that," Morris explained.  "It was just a building year with Forrest.  It was the first year I ever raced with him as my crew chief and you go through a learning curve the first two months there.  It's hard to look at a national title when you're just trying to acclimate.  This year, I think we have a broader spectrum of what we're trying to do and plan to run the number of races we need to run to be in the hunt.
"If we have a good start to the season, it would lead right into that marathon to win a national.  I think we have the car, horsepower, and know-how in the garage and pits."
While Morris had one of his most successful seasons last year, a victory in Late Model Stock Car racing's majors eluded him.  Despite having fast cars and strong runs, bad luck derailed Morris' efforts to win the marquee races at Langley Speedway, Martinsville Speedway, and Southern National Motorsports Park.
"You try to look back and say this is what went wrong and we have a good grip on what didn't work," Morris commented.  "We were trying to cram a lot of races around those big races.  That's a lot to think you're not going to miss something.  We had a parts failure in the Hampton Heat and we had a good shot at that I think.  Martinsville, same thing.  You get so busy trying to do a lot of stuff and miss your big races and we realized we can't let that happen this year."
This season, Morris plans to compete in races at Myrtle Beach Speedway, Anderson Motor Speedway, South Boston Speedway, Dominion Raceway, Langley Speedway and at other venues.
"We're going to try to maximize our schedule and manage that as well so we don't mess up on some of those big races that we really want to perform well at," Morris stated.  "Darrell Poe of DP Performance has taken a bigger role in our engine performance and trying to help out.  He's all national championship right there and that's the guy that can make it happen."
Morris' primary sponsors for the 2018 season are Quality Pre-Owned Cars and Trucks out of Wilson, North Carolina, which is owned and operated by Adam Murray, and Trailer Town USA out of Morris' hometown of Ruckersville, Virginia.