The 2017 season has been a breakthrough one for 17-year old Colin Garrett. At his home track of South Boston, in his second season, Garrett won the Limited Late Model track championship and has been getting valuable seat time alongside Peyton Sellers in select Late Model Stock races.
All that seat time culminated this past weekend, when Garrett made the trip up to Dominion with his Sellers Racing team, and sat on pole before a redraw relegated him to starting fifth.
From there, Garrett patiently made his way to the front, and never looked back as he captured the first Late Model Stock win of his career.
"I had to let the coals rake themselves at the beginning, but we got up to the lead by lap 10 or 11, and from there it was all about how I restarted," Garret said. "That was the deciding factor because Nick Leitz, and I were about the same, if he had gotten in front of me, I wouldn't have been able to catch him, and vise versa."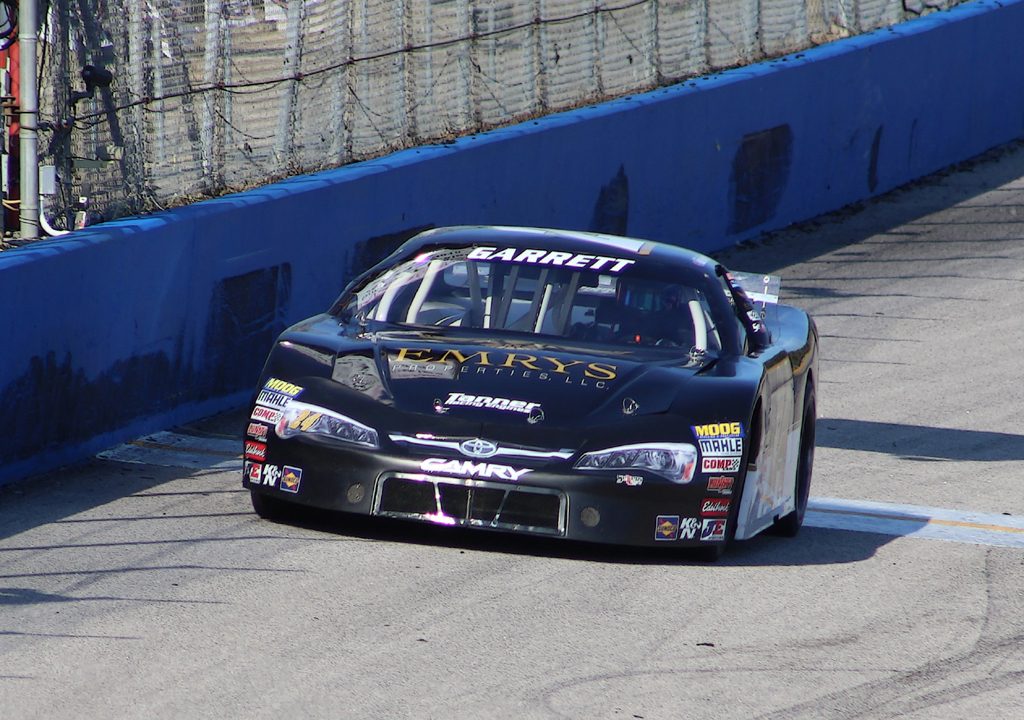 Garrett got the monkey off his back in a big way, in Dominion's final weekend of the year, and final 75-lap LMSC race of the season.
"We went there (Dominion) with one job, and that was to win," Garrett explained. "Frank Deiny and all those guys at Sellers racing put together an awesome piece for the weekend. We really just had one intention, and that was to win the first race, so we didn't have to run the second one."
This was not Garrett's first trip to Thornburg, as he had been competing there all season, as his South Boston schedule would allow, leading laps, and sitting on pole. Garrett's spotter, and driver coach Frank Deiny says he has seen a big improvement from Garrett this season.
"Compared to how he was the first day I went and tested with him, it's been a big difference.  He has always been willing to learn, and that is a huge thing with me." Deiny said. "I do a lot of driver coaching, and you can only coach people if they are willing to be coached and that is a big key, he has been very coachable all year."
The approach Deiny takes with Garrett is unique, but has shown some good results in the 2017 season.
"Sometimes, at the beginning of the year, he didn't understand what I was saying, and he didn't know how to tell me he didn't understand," Deiny explained. "I bring Hot Wheels with me in my spotter bag, and we play little Hot Wheels races in the trailer and simulate some thing so he understands what I'm talking about on the race track, the first night I brought Hot Wheels to the racetrack, we won at South Boston, so it works."
Garrett is scheduled to be in action at the Thanksgiving Classic at Southern National Motorsports Park on November 24th-26th in the Late Model Stock division. Aside from that, Garrett says after winning the South Boston Limited Late Model track championship, they're done in that division.