As Hurricane Florence approaches, track owner Bobby Watson remains in the hospital. According to the track, which has put out periodic but vague statements regarding his health to offset rumors on social media, Watson is in stable condition.
Last Friday morning, Watson was rushed to a Carteret County after having an apparent stroke. The problems were unexpected for a track owner who is otherwise incredibly active.
"Bobby Watson owner of Carteret County Speedway Is alive and stable… per his sons Bobby Jr and Cam and the staff of CCS," Carteret County Speedway said in a Facebook post. "Again… he is alive and stable at Vidant and the family appreciates all Fans Friends and Sponsors prayers and support. Again, Bobby Watson is Alive and please continue your prayers for a Tough Man."
Three years ago, shortly after the track's inaugural race, Watson was diagnosed with throat cancer. After months of radiation and chemotherapy treatments, Watson pulled through and beat cancer. Now, Watson is again in a fight for his life.
The medical issues arise as Hurricane Florence barrels toward Carteret County Speedway. Florence is expected to make landfall as a major, possibly catastrophic, hurricane. Carteret County Speedway says the track is secure and ready for the physical storm. The entirety of Carteret County was placed under a mandatory evacuation on Tuesday.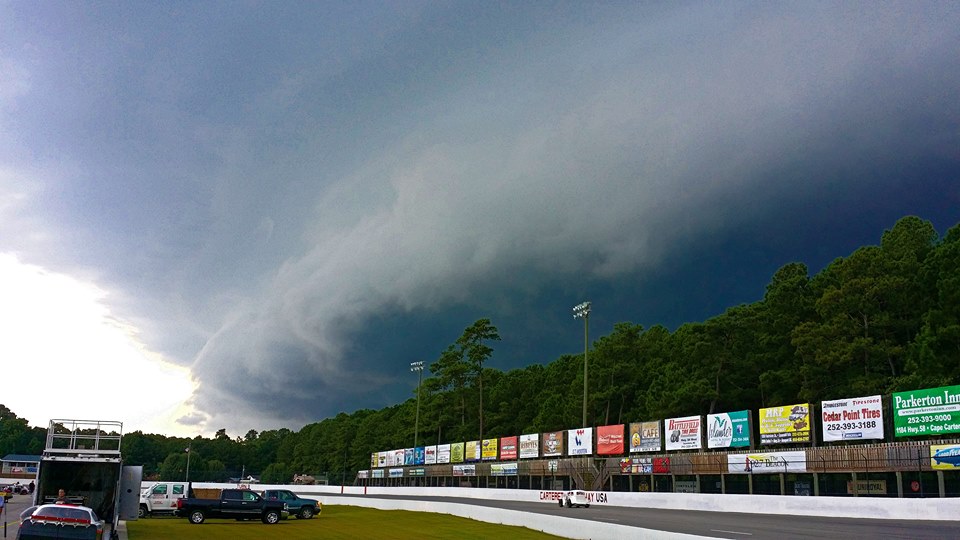 Florence could bring 100+ mph winds, over two feet of rainfall and storm surge flooding.
Between the health of the owner of the track and the impending storm, Carteret County Speedway faces challenges that no track in the region has faced in modern history. As of now, the track plans to race on October 6th, but the future is very much in the air.