Brett Suggs has been winding his way up the ladder of short track racing over the last 12 years from USAC Quarter Midgets at New Smyrna Speedway for the first four years of his career to securing the Allison Legacy Series championship just last season.
Suggs will look to make the move to a full-size car for the first time in 2019 as he's set to take to the track in a Late Model Super Truck. Suggs has turned laps in a full-size car before at New Smyrna Speedway but this will be his first foray in a full-size stock car.
"It's a step up for sure," Suggs told RACE22.com. "I'm up for the challenge though. I'm ready to get in there and learn and continue moving my way up."
Suggs is expecting to get some laps this winter and into the spring before any racing takes place. Suggs lives in Mooresville and is just 40 minutes away from Hickory Motor Speedway and he anticipates getting a lot of seat time there before the season starts.
"I'm looking to get a lot of seat time at Hickory as soon as the weather breaks. It's our closest track and I need to get used to the power. You don't really spin your tires when you are running an Allison Legacy Series car, so I've got to get used to all of that."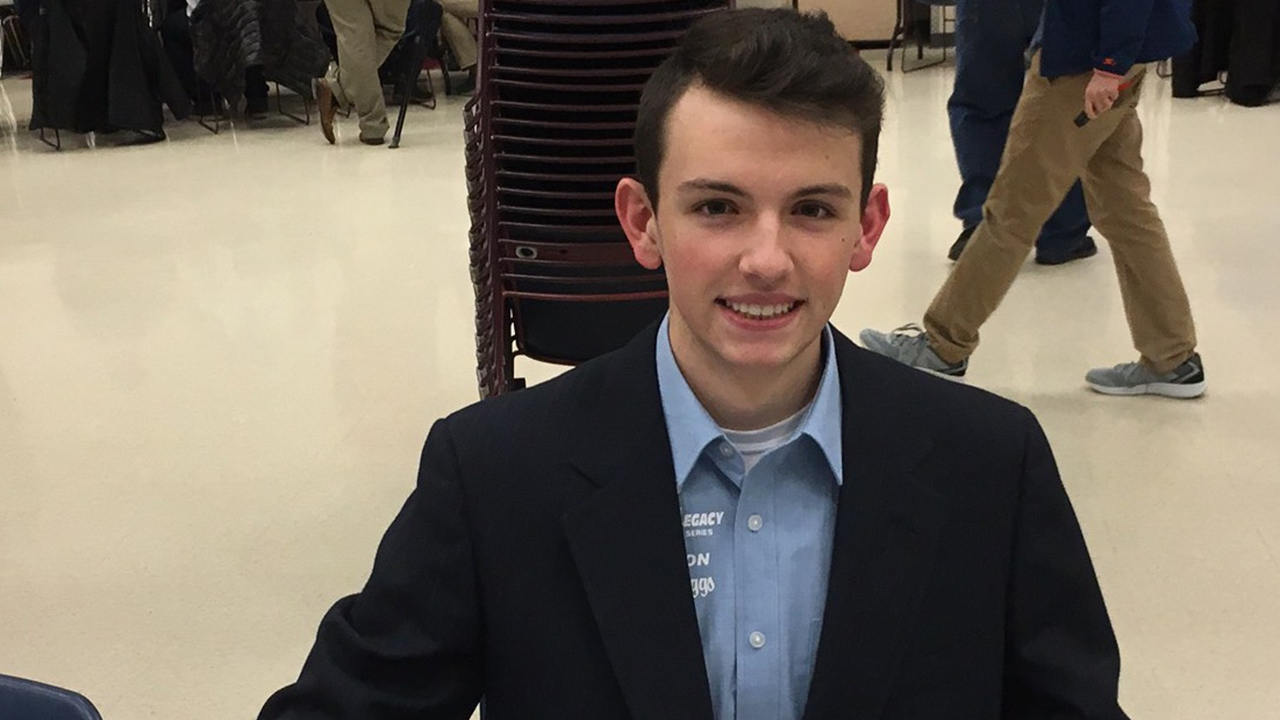 Suggs is a Mooresville High School Senior with a 4.25 GPA but has enough credits to skip high school and is taking college classes at Mitchell Community College. He's also been accepted to High Point University and will start there in the fall. He's planning to major in Marketing with a minor in Communications to help further his pursuit of a racing career.
Suggs, who is 17 years old, started his racing career in 2006 at the age of five jumping behind the wheel of a USAC Quarter Midget. He spent four years racing Quarter Midgets at New Smyrna Speedway in New Smyrna, Florida before moving up to Super Mini Cups in 2010. He also competed in INEX Bandoleros and won the Bandolero championship in 2012.
After winning back to back championships at Auburndale Speedway in Winterhaven, Florida in 2013 and 2014, he and his family moved to North Carolina for his mom's job. It also was a perfect opportunity for Suggs to continue his racing career and he spent the next two seasons racing Mini Cups on asphalt and dirt, Mini Outlaw karts at Millbridge Speedway and even some INEX Legends car races during the Summer Shootout at Charlotte Motor Speedway.
In 2017, the then 15-year-old driver made the move to the Allison Legacy Series. He missed the first race of the season but by seasons end had racked up two wins as a rookie. In 2018, he had a nearly flawless season racking up top three finishes in all but one race where he broke and winning six race in the Allison Legacy Series on his way to becoming the series champion.
"I had great mentorship from Donnie Allison and he really mentored my dad about what to do with me and the car and he helped me so much in the Allison Legacy Series," commented Suggs. "We won the first three races of the season last year and then capped off the season with a win in each of the last two events. It was a great season for us."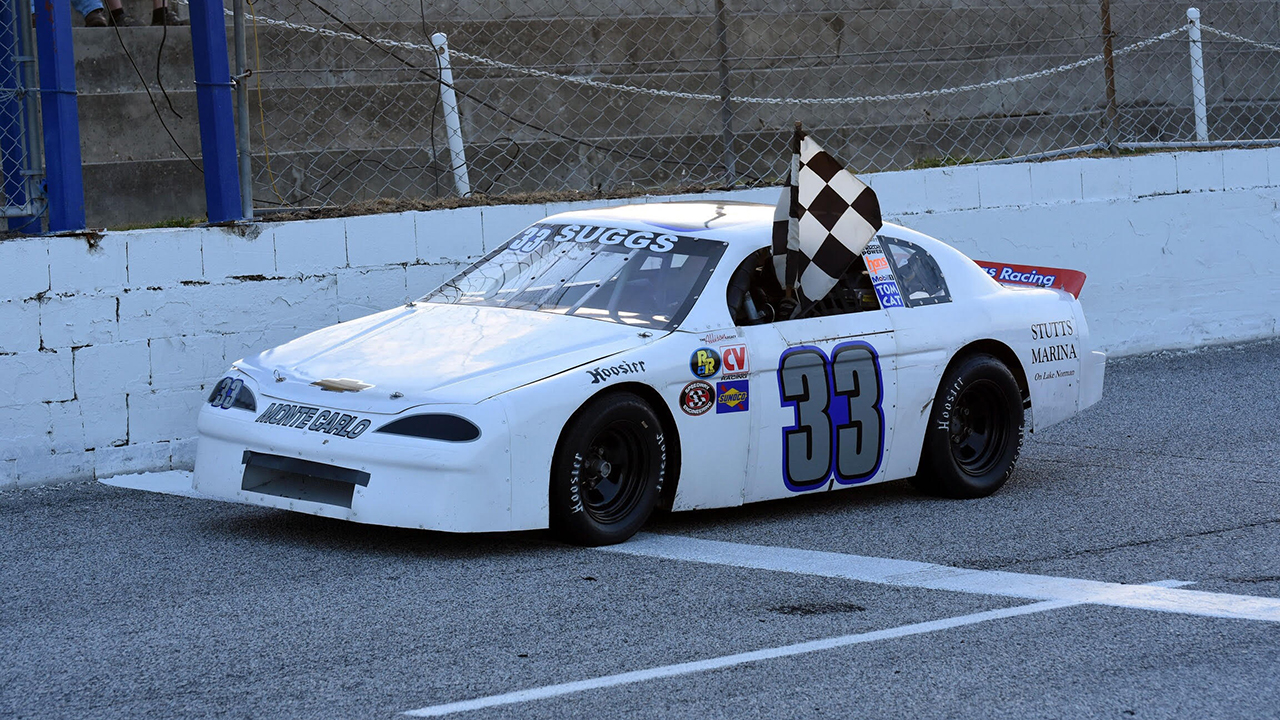 Suggs and his dad Dan spend much of their time either working on whatever race car they're running at the time or making connections in the racing world to help fund his racing program. He says the affordability of the Southeast Super Truck Series is what's driving them to run the series.
"Multiple times the Allison Legacy cars ran alongside with the Southeast Super Trucks and we got to know them. The people that run the series are great and we know some of the racers where we've crossed paths with them in other types of cars. The affordability and funding needed to run that series is a great path for us instead of trying to jump straight into a Limited or Late Model."
Suggs also plans to run his truck at Hickory Motor Speedway some during the year when the Southeast Super Trucks aren't running. His expectations are high considering he's won in pretty much everything he's ever raced but he's managing them well as he heads into the new venture.
"My expectations are high because we've been racing for 13 years and we've always run well. I don't expect to go win right off the bat though. I'm looking for strong runs, clean and consistent and then maybe we'll be able to compete for wins down the road."
Suggs knows that the competition in the Southeast Super Trucks is some of the best around considering that some of the regions best Late Model Stock Car racers spend time running the series. Late Model Stock Car veterans such as Lee Tissot, Kenneth Headen, Ralph Carnes, Ashley Huffman, Clint King, Randy Porter and more regularly compete with the Southeast Super Trucks as well as a host of young drivers making a name for themselves like Ashton Higgins, Taylor Hosford, and Luke Sorrow among others.
"Running with those veterans will help with my learning curve," continued Suggs. "You hear it in the Cup series all the time about Ryan Blaney learning from Kevin Harvick and it'll be the same for me racing against those guys. They will be a challenge to beat but it'll also be an opportunity for me to learn from them. I'm excited about it."
Suggs is still looking for funding to make running the entire Southeast Super Trucks schedule a possibility but he's working on that every day along with his dad. He knows without the support of his parents and sponsors that he wouldn't be as far along as he is.
"I couldn't do it all without my parents. They do so much for me and the others who support me. They don't get enough credit but they deserve it and they make this possible."
Many reading this probably have never heard of Brett Suggs but if he runs anything like he has in his career to date, you're likely to not stop hearing about him for a long time.