Of the dozen asphalt short tracks that currently remain operational in the state of North Carolina, the one facility that many drivers signal out as the toughest to navigate is the half-mile oval of Hickory Motor Speedway. Opened in 1951, Hickory has served as the proving grounds for many future NASCAR and Late Model legends, with notable track champions including Ned Jarrett, Tommy Houston and 2017 CARS Response Energy LMSC Tour champion Josh Berry.
As another season at Hickory ends, one driver that has been a mainstay at the front of the field in his select appearances has been Denver, North Carolina native Ryan Repko, who has picked up two victories at the historic short track this season, including the 42nd Annual Bobby Isaac Memorial. Repko always looks forward to competing at Hickory, and is confident that he can drive his #14 Late Model to victory lane at the conclusion of the Fall Brawl on Saturday night.
"Hickory is its own animal," Repko said. "It's really worn out, and you can race side-by-side all night if you really want to. It's one of my favorite places to race because there are so many grooves and so many different lines, so you can make your car work just about everywhere."
Repko currently finds himself in the middle of a productive 2018 season, as he started his year by competing in four of the opening six races in the CARS Response Energy LMSC Tour, where he picked up a best finish of fourth in the season-opening Do the Dew 150 at Tri-County Motor Speedway. Repko was also able to make another start in the ARCA Racing Series for Mason Mitchell Motorsports at Fairgrounds Speedway, where he brought the #78 McLain Group Chevrolet home one lap down in 12th.
Despite finding decent success early in the year, Repko and his team wanted more production out of their equipment, which ultimately convinced them to purchase a Harrington Engine halfway through the season. The engine change proved to be successful for Repko, as he would pick up two victories at Hickory, and would sweep both 75-lap Late Model features at South Boston Speedway on Aug. 11 after Corey Heim was disqualified for failing post-race inspection.
Of the four races that Repko has won since the month of July, the victory that carried the most significance for Repko was the triumph in the Bobby Isaac Memorial, as his family has had a connection to the late NASCAR driver since he was in the second grade. A police officer that was a distant relative of Isaac was assigned to Repko's family as part of the Adopt-A-Cop program, but Repko could not help but laugh at the fact that the same officer would not let him race his go-kart around his neighborhood.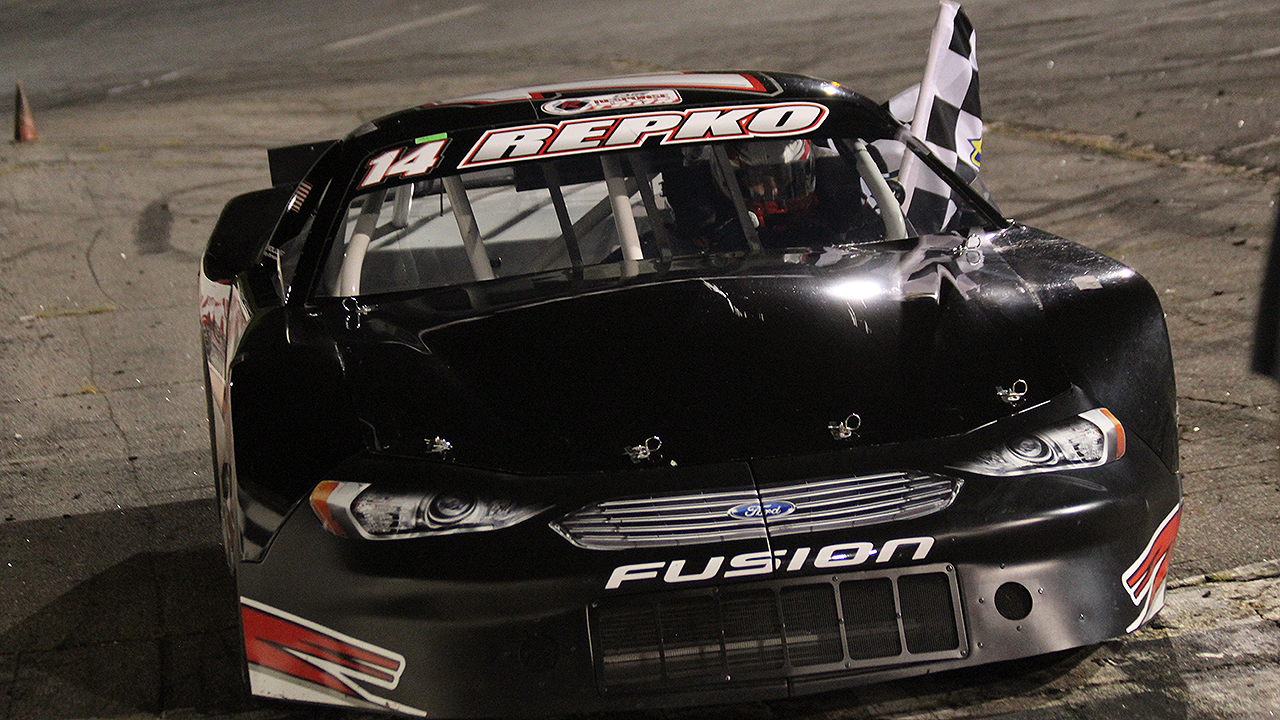 With the track only being 40 minutes away from his hometown, Repko has always had a special connection with Hickory and understands the impact that local drivers such as Isaac, Jarrett and many others had on both the local area and stock car racing as a whole. Repko also considers Hickory to be the hardest track that he has ever had to learn during his brief career in Late Models, but wants nothing more than to score a victory in both of the track's prestigious events in the same season.
"My strategy's going to be similar to my approach to the Bobby Isaac race, which is to not put too much pressure on everybody," Repko said. "We're just going to ride if we need to ride and go if we need to go. We didn't really want to fall out of the Top 5 in the Bobby Isaac race and abuse the tires all night."
Repko and his team will have to start preparing for the 2019 season immediately after the conclusion of the Fall Brawl, which will serve as the final race for Travis Byrd as Repko's car chief, as he is expecting the birth of his first child and will be getting a job closer to home. Repko has been thankful for all of the help that Byrd has provided him over the past few years in developing his career, and is hoping to send Byrd out with a victory in the Fall Brawl.
"It's been awesome having him," Repko said. "A lot of our success at Hickory is because of him bringing his knowledge to our team. He was a Limited track champion in 2015, but he raced there for a really long time, so it's kind of his backyard."
Repko is widely considered one of the favorites to win the Fall Brawl on Saturday night, but he will have to find a way around Hickory regular Jacob Heafner, who currently leads the track's Late Model standings by 88 points over Mitch Walker. 2018 Rodney Cook Classic winner Justin Carroll and two-time Hickory track champion Austin McDaniel are also expected to file entries in the event and continue the fierce rivalry that has developed between them over the past several years.
The Fall Brawl is tentatively scheduled to be Repko's final race of the year, but he has not ruled out running other big Late Model races such as the Myrtle Beach 400 and the Thanksgiving Classic at Southern National Motorsports Park. Repko wants to keep racing in 2019 but stated that he is still sorting out issues involving sponsorship and the number of races he wants to run.