The second race of the CARS Tour Late Model Stock Car series hit Myrtle Beach Speedway this past weekend and with that, a host of rookie drivers hit the track for the first time with the CARS Tour. The outcome was not very good for many of the rookies but some stood out above the others.
---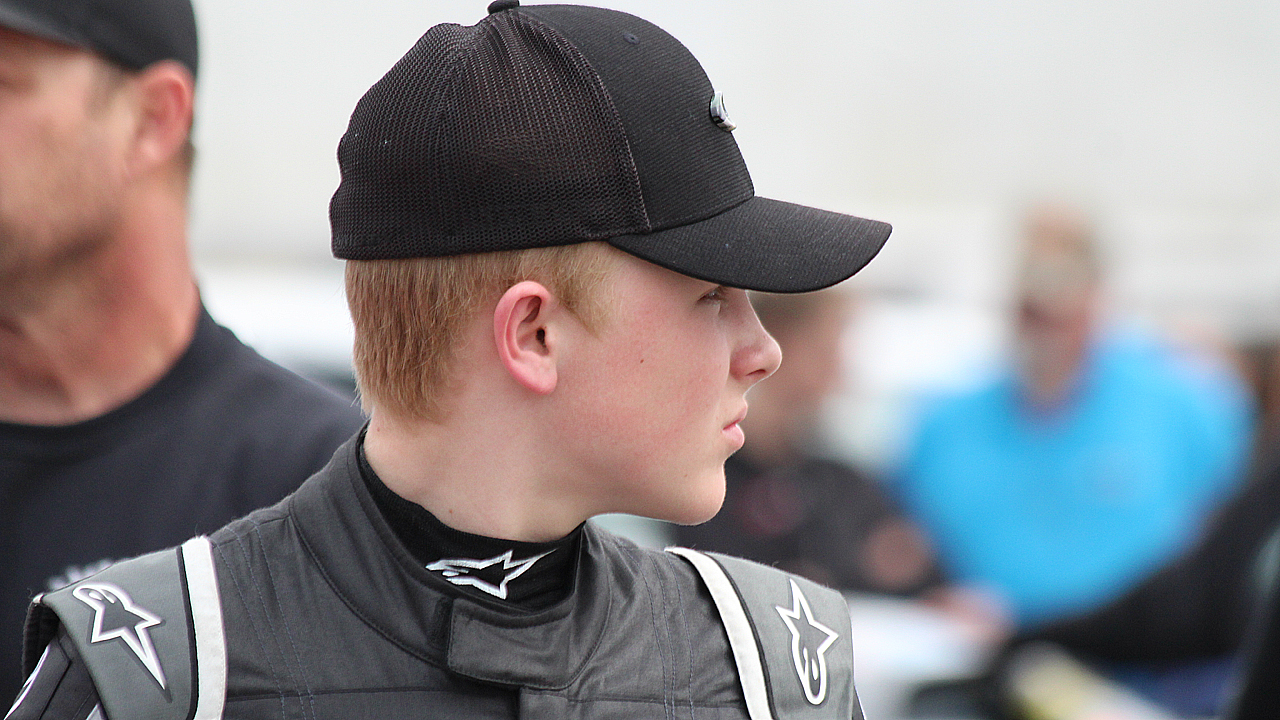 Ty Gibbs #18
The young driver might have walked away with a 22nd place finish but that's not the story of his day. Ty Gibbs grabbed his first career CARS Tour Pole Award on Saturday and ran up front for much of the race. However as is the case with many drivers at Myrtle Beach and almost all rookies, he didn't save his tires and when it came time to settle the race he had nothing left. It might have relegated him to a 22nd place finish but the effort was supreme among the rookie drivers.
Cody Haskins #2
He was the second best rookie at Tri-County Motor Speedway in the opener two weeks ago and this week was no different as he was the second-best performing rookie at Myrtle Beach Speedway. He finished ninth matching his ninth-place effort at Tri-County, so clearly, he's consistent. He's putting together consistent performances while other rookies have better qualifying and better finishes, he's putting together the kind of season that might win him Rookie of the Year.
Brandon Pierce
After a 20th place outing at Tri-County Motor Speedway, Brandon Pierce came to Myrtle Beach Speedway looking for redemption. He got it with a 10th place finish. His best CARS Tour finish and more importantly just a handful of positions behind veteran driver Bobby McCarty, who is his teammate. Pierce is with the right team and with more laps is only going to get better.

Grayson Cullather #22
The first race at Tri-County Motor Speedway for Grayson Cullather was probably one he'd like to soon forget. Missing the show in qualifying and only making it through a provisional his day never really got much better from there. Turn the page to Myrtle Beach Speedway and his day was much improved. He qualified 24th and finished 23rd but that doesn't really tell the tale for the young driver in just his second CARS Tour race. He put in a solid effort and found himself just outside the top ten coming into the final laps of the race, however, he ended up 23rd when he and another car got together ruining his finish, which should have been 12th or 13th. Woulda, shoulda, coulda but this young driver is likely to start posting good finishes soon.
Sam Mayer #9
Coming off his third-place effort at Tri-County Motor Speedway in round one of the CARS Tour and a second place finish in the NASCAR Whelen All-American Series season opener at Hickory Motor Speedway, Sam Mayer had upped the expectations and at Myrtle Beach Speedway he was unable to deliver. Mayer qualified 22nd and moved up as high as 14th but eventually finished 15th. It wasn't his best effort but as was the deal with Gibbs, Myrtle Beach Speedway isn't good for rookies typically.
Jacob Heafner #95
Myrtle Beach Speedway was significantly better to Jacob Heafner than the season opener at Tri-County Motor Speedway. Heafner missed the field at Tri-County and didn't have a good day at all but bounced back at Hickory Motor Speedway in the NASCAR Whelen All-American Series season opener with a fifth and a ninth place finish among a 14-car field. At Myrtle Beach, he would again put in a solid effort after qualifying 26th he would rally to finish 19th. It wasn't a great day but any day you're in the race is better than missing the show.
Trevor Ward #77
After qualifying 27th and finishing 26th, there's not much good that can be taken away from Trevor Ward's performance at Myrtle Beach Speedway. He finished 18th in the previous race at Tri-County Motor Speedway and he's off to an exceptionally slow start. Something has to turn around for Ward soon.
Charlie Watson #9
Coming into the 2018 season, Charlie Watson would have easily been one of the drivers that you would have predicted would have been the class of the rookie field. He's been a continual winner in Limited Late Models and Late Model Stock Cars at Hickory Motor Speedway with a second-place points effort narrowly missing the championship in LMSC last season at his home track. However after missing the race at Tri-County Motor Speedway and finishing dead last at Myrtle Beach Speedway. He did run just outside the top 15 for much of the race but found himself in a tangle with Jacob Heafner with about 35 to go which ruined any chance at a good finish. Hopefully, Watson can find a way to turn his season around at Wake County Speedway next weekend.
---
With two races in the books, the battle for supremacy among rookies isn't a very clear picture. Mayer and Gibbs have been the early season overachievers with Haskins being Mr. Consistent. Cullather has been the driver everyone figured would be hard to beat driving for Jumpstart Motorsports but hasn't collected the finishes to reflect that yet. Others have struggled and now the tour heads to Wake County Speedway, a 1/4 mile bullring with explosive expectations for the tours first visit there.
Where will the rookies stand after race #3? After the Wake County Speedway event, we'll begin ranking the rookies here in the PRW Chassis Rookie Report and tell you where they stand as the first 1/3 of the season goes into the history books.