SOUTH BOSTON, VA – Nelson Motorsports teammates Timothy Peters and Brandon Pierce appeared destined to battle for the win amongst themselves in the closing laps of the CARS Response Energy Tour finale at South Boston Speedway on Saturday, but a mishap under caution proved to be the undoing for both teams.
In an unexpected turn of events, the two cars made contact under caution while warming up tires and lining up for the restart.  The contact resulted in Peters cutting a tire and having to dash for the pits, Pierce losing a few spots on the restart, and ultimately paved the road for Craig Moore's upset victory.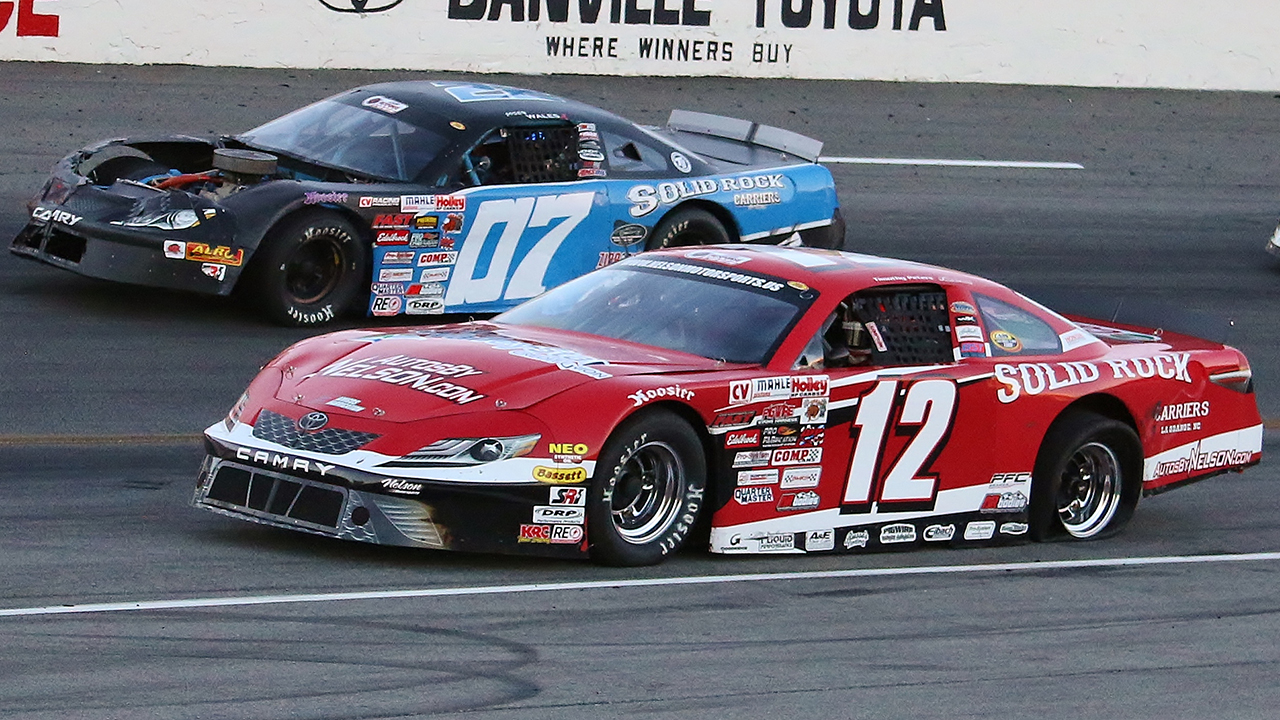 After the race, both drivers spoke with Race22.com about the incident.
"I hate it," Pierce told Race22.com.  "The obvious is getting into Timothy.  I had a little bit of a fender rub and the hood was up there a little bit.  Everybody's cleaning tires there and he was just down a little.  I didn't have any more room to go inside and I happened to be weaving to the right and he was weaving to the left and we hit perfect enough for it to flatten his left rear and, in the process, it caved in my right front and I got stupid tight and that ended our chances there.  Thought we might have one more shot after getting to cool it down for that last little stint and we were just too tight.
"Definitely disappointing, my guys brought me a great car," Pierce continued.  "It's hard to be disappointed with a fifth if you look at who finished ahead of us but we definitely had a car I thought that could have won the race.  It just wasn't meant to be tonight."
Timothy Peters didn't have much to say about the incident and instead focused on the positive, which was a strong performance on track by the entire Nelson Motorsports racing team with all three cars.
"I don't know," Peters stated.  "It is what it is, right?  I mean, the main thing is we came here with three really good cars.  We've been a little bit off the late part of the summer but at the end of the day, we came and all three of us was fast.  The main thing was to try to finish off the year strong and we somewhat did that.  We got the championship with McCarty.  Everybody did a great job."
Nelson Motorsports driver Bobby McCarty clinched the CARS Response Energy Late Model Stock Tour championship in the AutosByNelson.com 250 on Saturday.