Layne Riggs has plenty of momentum heading into Saturday night's CARS Response Energy Tour Throwback 276 at Hickory Motor Speedway.  He is the most recent winner on the tour, scoring a victory at Kingsport, and probably should have two straight wins on the season.
Riggs started out the season with some bad luck and a collarbone injury, but in recent weeks, he has emerged as the man to beat.
In the closing laps of the Crystal Coast 125 at Carteret County Speedway back in June, Riggs looked to have the win in hand when he spun off the front bumper of Josh Berry.  Riggs was able to regain control of the car and hold on to the top spot, but Berry would then end up involved in an incident with Sarah Cornett-Ching.  The caution came out and Riggs was sent to the rear.  Despite dominating much of the race, Bobby McCarty would go on to win and Riggs had to settle for second.
He got redemption two weeks later at Carteret County Speedway, leading wire-to-wire to score the victory in a $15,000-to-win Late Model race.  The following week, he would finally get his first CARS Tour win of the season when he dominated at Kingsport Speedway.
"I feel like I have something to prove," Riggs stated.  "We deserve to be in the front.  We have the best racecars and people behind me.  I have to prove that.  I need to take every opportunity to prove that when I'm at the racetrack.  We've been working really hard on the cars.  We're 100 percent every time we go to the track and we're working hard at the shop and it's paying off."
With two consecutive wins, Riggs finally has momentum on his side.
"We really figured out the setup on the car at Carteret County," Riggs remarked.  "Runing all those races back-to-back helped us figure out what we need at every racetrack that we go to, as well as a confidence booster for me and my team.  Running those races at Carteret and Ace Speedway built us up to finally getting that CARS Tour win.  Running those races boosted our setup on the car and realizing how I need to save during the race and when I need to go hard or back off so I have the fastest car and am up0 front at the end."
For Riggs, the recent success makes up for his struggles at the beginning of the season.  However, Riggs is looking ahead, not behind.  The next race is the prestigious Throwback 276 at Hickory Motor Speedway.  Most of the drivers will be running throwback paint schemes in a race that is destined to draw one of the largest crowds in short track racing.
"There is going to be a ton of cars, lots of competition, a lot of pride on the line with everybody's paint schemes," Riggs explained.  "The stands are going to be packed full with people who might not have been to the racetrack in years.  It's going to be a hard-fought battle to the end with every driver out there who wants to be a Throwback 276 winner this season."
Riggs will be paying tribute to his father, Scott Riggs, with a throwback to Riggs' NASCAR Xfinity Series days when he ran in the bright yellow #10 car sponsored by Nesquik.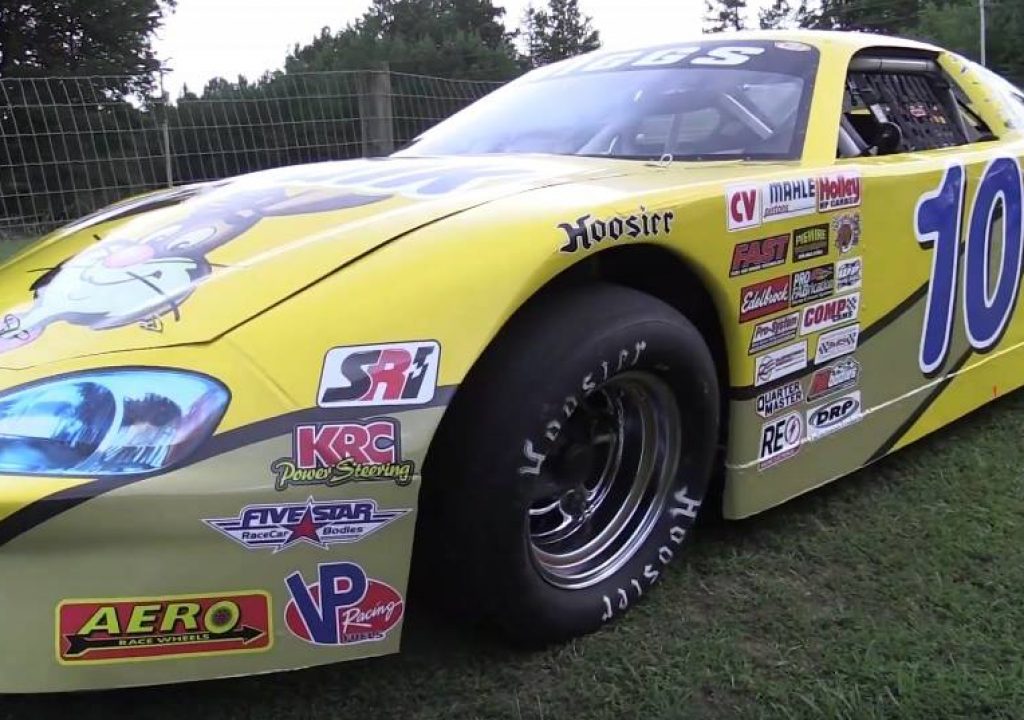 "It's really cool to be able to run the Nesquik car," Riggs commented.  "Everybody's got a really cool paint scheme.  It's going to be different seeing paint schemes from 10 years ago to 50 years ago.  A lot of diversity.  It's going to be hard to tell who's who during practice and the race is."
With all the prestige and pride, Riggs feels he can get the win on Saturday night with momentum on his side.  However, he also knows nothing comes easy in the CARS Response Energy Tour.
"Our main goal is to win," Riggs said.  "We're not going for points or anything.  Wins are the best way to get out in the media and, with our momentum, I think it's feasible.  Nothings' easy though."
The Throwback 276 will be run on Saturday evening with races for both the CARS Late Model Stock Tour and CARS Super Late Model Tour.  For those unable to attend the Throwback 276, the race will be broadcast live on CARSTour.tv by Pit Row TV.  The green flag will fly at 7:30pm.