Longtime Langley Speedway fan favorite and NASCAR Whelen All-American Series Late Model Stock Car competitor Danny Edwards, Jr. picked up his sixth track championship in the 2018 race season at Larry King Law's Langley Speedway.
In a career spanning thirty-four years which began with the All-American division followed by a move to the Grand Stocks before making his way into Late Model Stock Cars. Danny Edwards, Jr.'s career would also feature a part-time run in the NASCAR Busch Grand National Series and the ASA National Tour before settling back into Late Model Stocks Cars.
Highlighting the 2018 championship season, Edwards collected fourteen top ten's, ten top five's, two wins along with four pole qualifying efforts. Adding to the list of accomplishments during the 2018 season was when Edwards denied the two Sprint Cup regulars of Denny Hamlin and Kyle Busch by winning the pole for the Denny Hamlin Short Track Showdown in April. Though the race didn't fare as well leaving Edwards with a badly tore-up race car.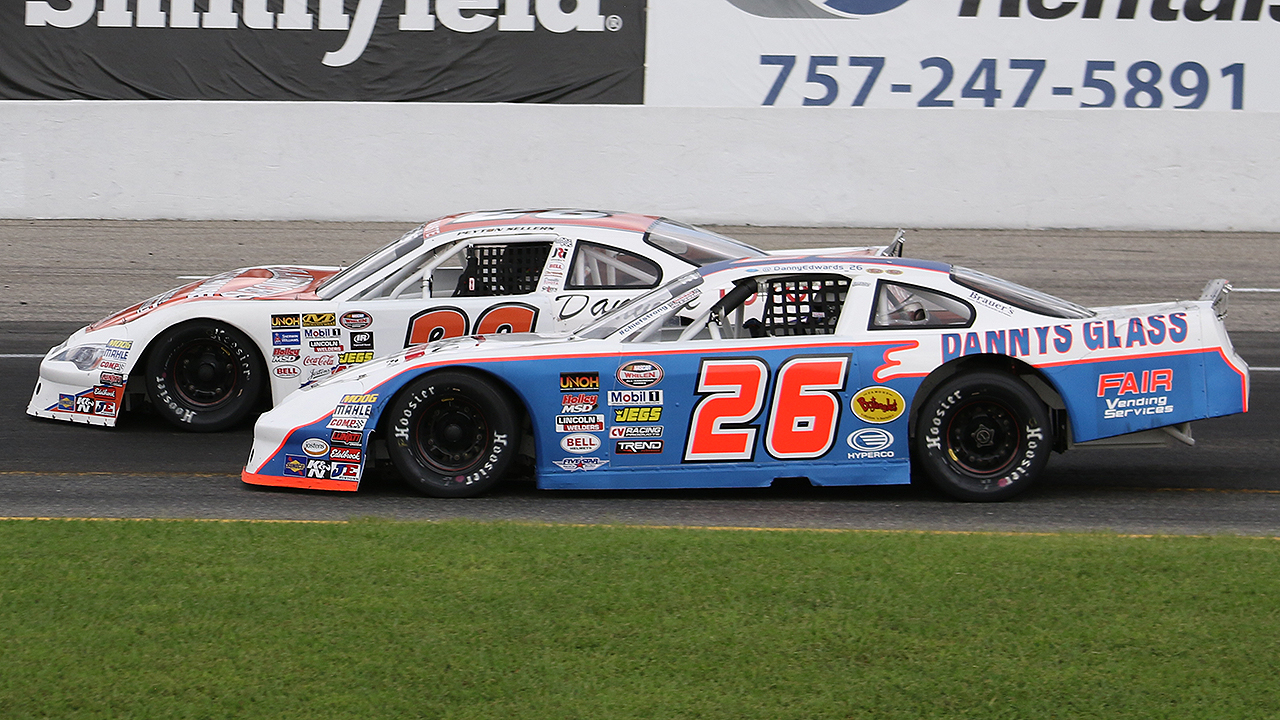 The run for a sixth track championship at the time seemed unlikely had it not been for the long hours in the shop from his dedicated race team.
"We had a little mishap at the Hamlin race," explained the 2018 Langley track champion. "Yeah, got caught up in a big crash there but kinda turned our season around for us actually and was a blessing in disguise. We had to rebuild the car, caused me to look at a few things, change our program up and all the geometry on the front end."
Heading into the summer months of the season was when Edwards and the team began their charge for his sixth track title.
Philip Morris, who was also competing at Langley Speedway was winning races in dominant fashion, but after several weekends chasing Morris down, his revamped race program was beginning to peak and soon found victory lane.
"We had a really strong year", claimed Edwards. "We obviously didn't win as many races as we would like.  Philip dominated in that respect but we were able to run strong with him and keep him in check on most nights so we were proud about that."
No doubt the peaking performance and the battles with the eventual NASCAR Whelen All-American Series National Champion had helped propel Edwards to a sixth Late Model track championship.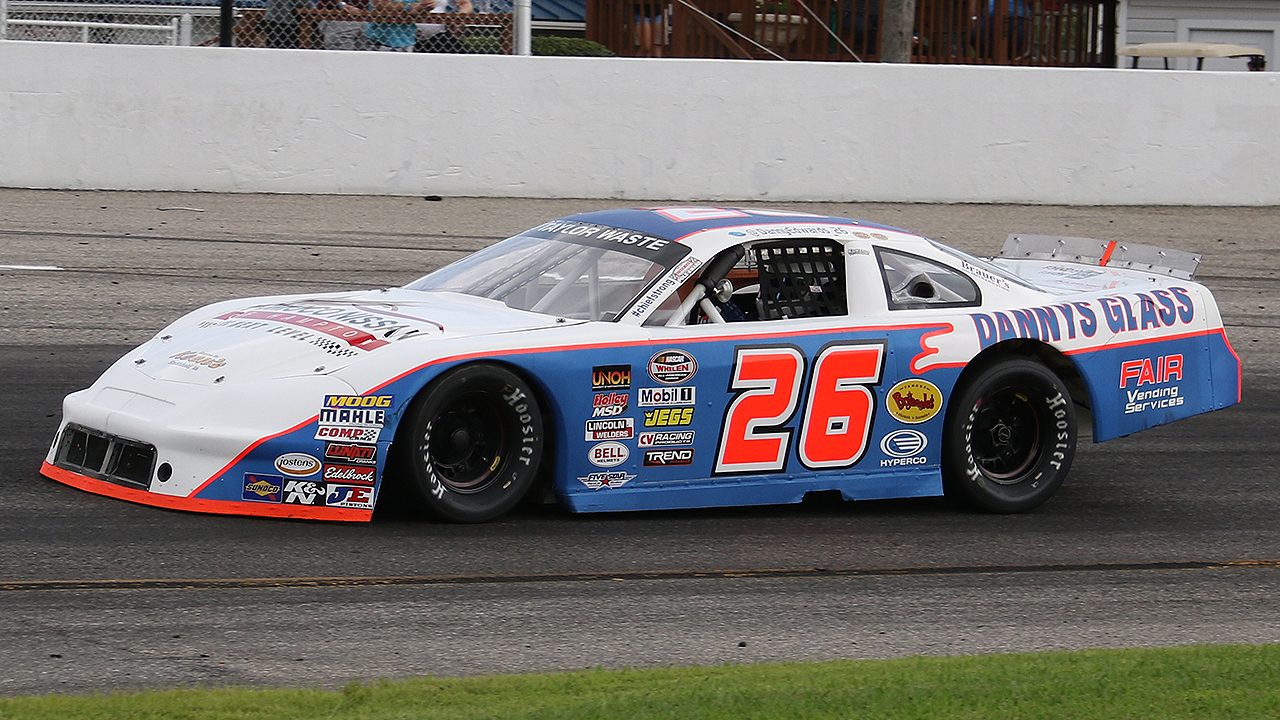 Edwards drive and determination partially comes from wanting to honor people who he's lost in life.  He dedicates this championship in memory of crew members Skipper Madonia, John "Chief" McMasters and his father Danny Edwards, Sr.
With his sixth track championship at Langley Speedway in the bag, one question still remains. What about the thought of a seventh track championship?
"We're very energized at this point" Edwards concluded. "We've got a little bit of momentum and a lot of confidence.  All my guys have stuck with me, we made a turn, I think we're getting stronger and definitely looking forward to next year."
In the meantime, Danny Edwards Jr and crew will savor this sixth Late Model Stock Car track championship at Langley Speedway, build on the success and focus on a seventh track championship in 2019.
Cover photo by Andy Marquis/RACE22.com