The CARS Response Energy Tour enjoyed a very successful 2018 season that saw two completely different championship battles play out in the Late Model Stock Car Tour and the Super Late Model Tour. Bobby McCarty's four wins in the first seven races of the LMSC Tour allowed him to build a sizeable advantage over the rest of his competition by July, which helped him secure his first series championship.
The Super Late Model Tour points battle remained close during the entire 2018 campaign, but Trinity, North Carolina native Jared Fryar was able to secure the championship after Raphael Lessard, who trailed him by eight points, elected to skip the season finale at South Boston Speedway in order to focus on the All-American 400. Fryar was not afraid to admit how unconventional his championship was, as he achieved his goal without picking up a single victory in 2018.
"It's definitely a huge accomplishment for me and my career," Fryar said. "It's definitely a different way to win it, and it's not necessarily the way I intended on winning one, but you got to take them when you can. I'm really proud to have a CARS Tour championship underneath my belt now."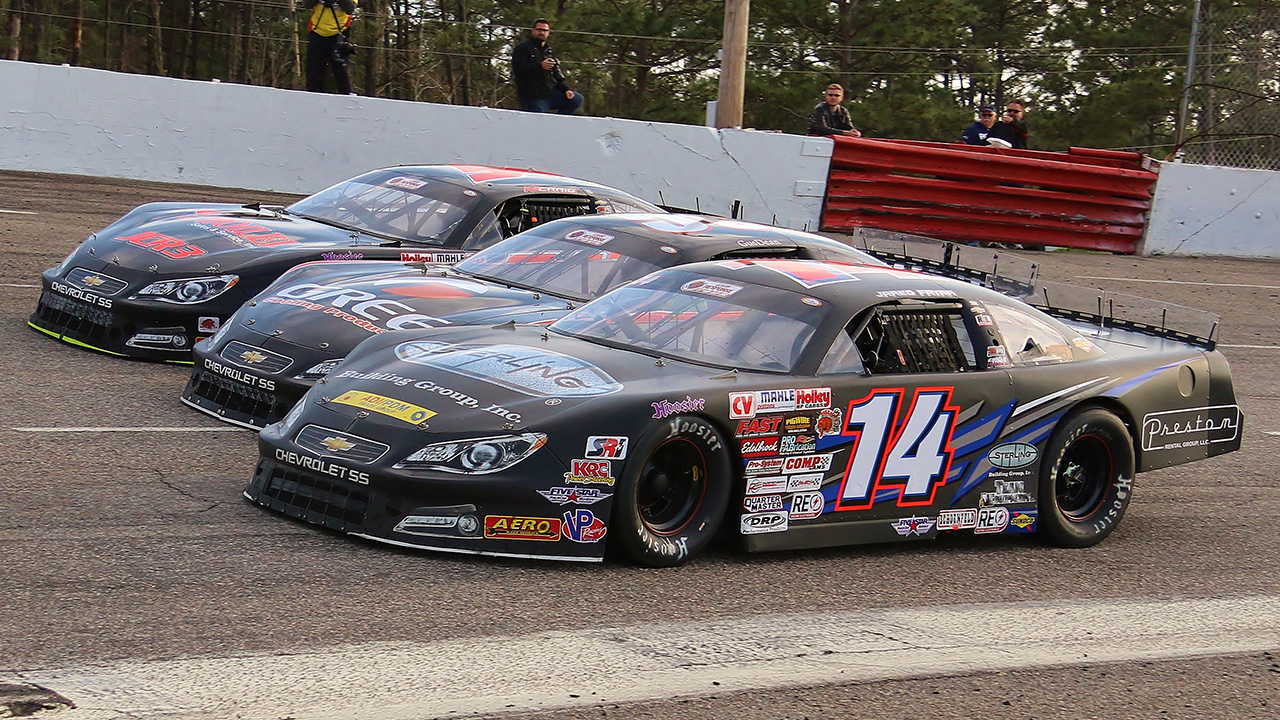 Fryar got his start in auto racing by competing in Super Late Models, but he made his full-time debut in the CARS Response Energy Tour's Late Model division in 2017 driving the #81 Routh Signs Ford for Larry Coleman. Fryar came out strong by placing fifth in the first of two QDMA Duels at Dominion Raceway and would continue his momentum by recording his first series victory in the second race after the original winner Jeff Oakley failed post-race inspection.
Despite ending his first season with one win and five Top 5's, Fryar was informed near the end of the season that Coleman would be shutting down his Late Model program prior to the 2018 season, which convinced him to return to his Super Late Model roots. Fryar prepared for the transition by competing in the CARS Response Energy SLM Tour feature in the season finale at South Boston, where he ran well for most of the evening, but finished eighth after being involved in a late accident.
Fryar would be competing against a small, but competitive group of drivers for the 2018 CARS Response Energy SLM Tour championship, among them being Lessard, who would be piloting the same #51 Kyle Busch Motorsports Toyota that Cole Rouse won a title within 2017. Fryar knew that it would be a challenge to beat Lessard and the rest of his competition on a regular basis, but he remained determined to overcome all the challenges that would face him and his team.
"Our mindset was to just run all the races and do the best we can," Fryar said. "We knew that we would be going to some tracks that would be very difficult for us, and tracks that we had never been to, such as Nashville, Myrtle Beach and other tracks like that."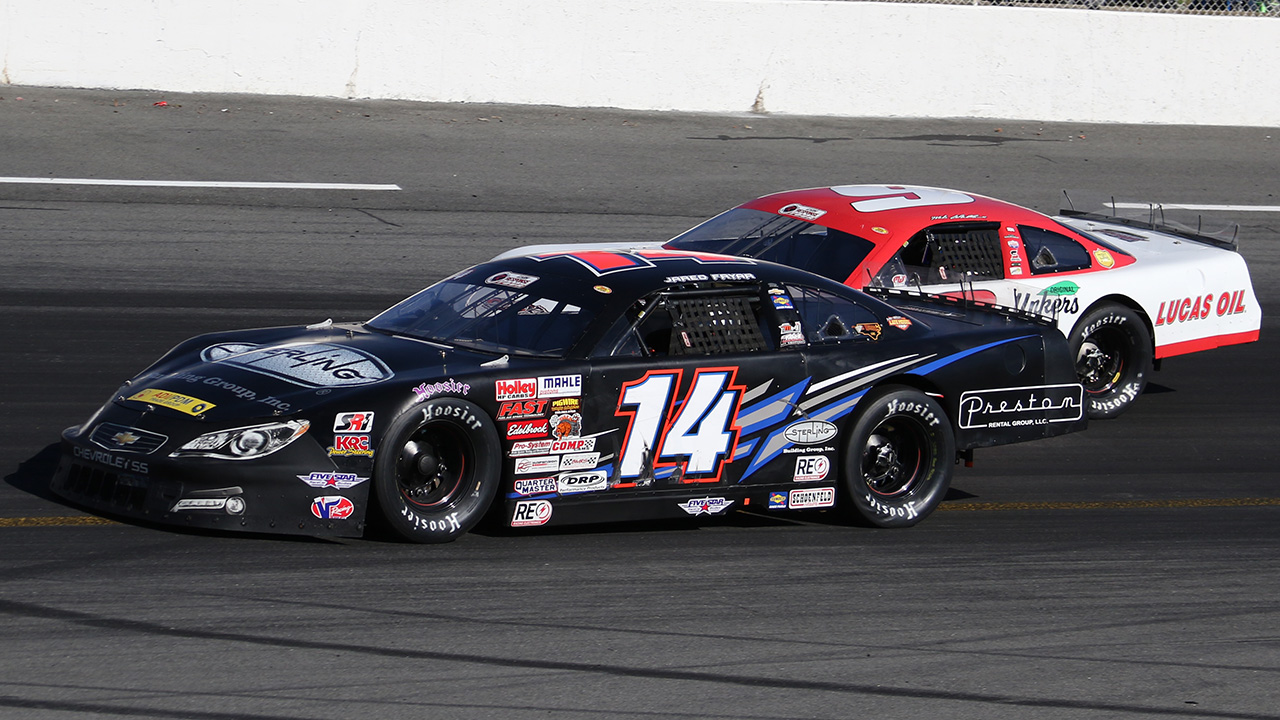 Fryar established himself as a legitimate contender for the CARS SLM Tour title by finishing ninth in the North-South SLM Challenge 100 at Fairgrounds Speedway, which featured a talented field of drivers such as Bubba Pollard, Noah Gragson and Stewart Friesen. Just over a month later, Fryar claimed his first SLM pole in the Response Energy Drink 100 at Bristol Motor Speedway and ended up finishing on the lead lap in the seventh position.
Fryar left Bristol with an eight-point lead over Lessard in the standings and continued to maintain that advantage over the next several months despite suffering a mechanical failure at Anderson Motor Speedway. Lessard had an opportunity to take the points lead away in the Thrifty Tire / Puryear Tank Lines 300 at Orange County Speedway, but a controversial penalty on a late-race restart knocked Lessard out of contention and prevented him from gaining any ground on Fryar.
Although Fryar ended up catching a break with Lessard not participating in the AutosbyNelson.com 250 at South Boston, he knew he would have to drive a conservative, but flawless race in order to ensure that Corey Heim, who was 21 points behind him, could not pose a real challenge for the title. Fryar would be knocked out of the race in an accident on lap 103, but his 12th place finish allowed him to clinch his first CARS SLM Tour championship over Heim by only eight points.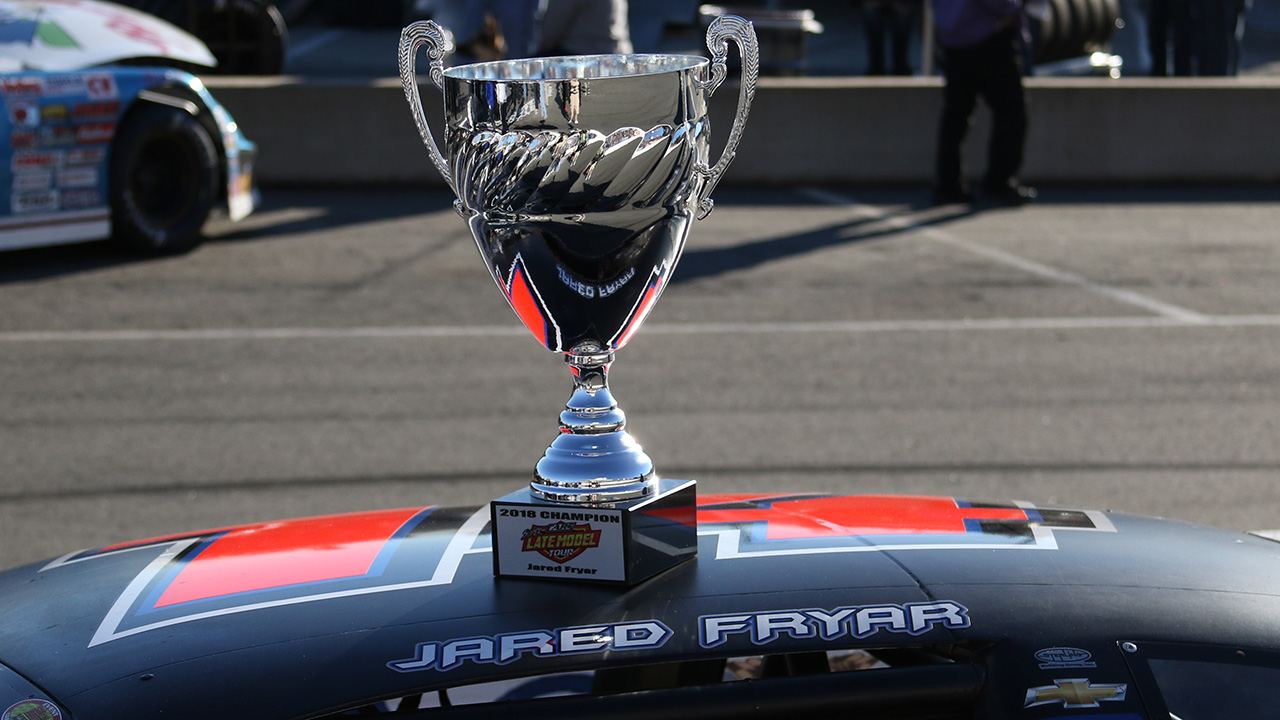 With the 2018 season now concluded, Fryar has now turned his attention towards the 2019 season, where he hopes to learn from mistakes and improve on his overall performance. Fryar stated that he learned a lot during his first full-time season in the CARS SLM Tour, and although he did not end his championship run the way he wanted to, he is confident that he can keep his success going and visit victory lane a few times during the upcoming season.
"We didn't approach (South Boston) like we should have," Fryar said. "We ended up trying some new stuff, and it was a fail. Looking back on the race now, we should have just stuck to what we were running all year, and what we had worked on to get fast, but it was an eventful race for sure. I was upset and happy at the same time, and I'm just glad that everything worked, and we could still win the championship."
Fryar will return to the CARS SLM Tour full-time in 2019 in the #14 Sterling Building Group, Preston Rental Chevrolet and will look to begin his quest for his second championship on a high note at Southern National Motorsports Park on March 9. Fryar will once again have to deal with several strong drivers during the seven-race schedule like Brandon Lynn, who finished third in the final race of the 2018 CARS SLM Tour season.